Oakville Kitchen Renovations
Choose Oakville Kitchen Renovations whether big or small, maintaining your home can be a bit of a struggle. Not many homeowners have the time, tools, or level of expertise to carry out kitchen or bathroom renovations on their own. Fortunately, you don't have to. With Oakville Kitchen Renovation as the general contractor handling your home renovations, you can be sure of quality, timely, and efficient renovations that meet all your requirements.
About Us
Oakville Kitchen Renovations is proud to be the trusted name in Oakville home renovation services. We specialize in general home improvements, installations, and upgrade services. We also carry out repairs and maintenance to keep your home in good condition. With our services, you don't have to put your life on hold to have your bathroom renovated or have your bathroom remodeled. Our team considers the convenience of our client as a top priority on every project. We also have all the equipment and tools for a quality and reliable service. Our goal as a company is to ensure that you always get the best of renovation services whenever you need it
At Oakville Kitchen renovations we specialize in renovating kitchens, bathrooms, and basements for homes and businesses in Oakville and the surrounding area. We carry out full kitchen remodeling and overhaul and you can hire us to fix single fixtures as well. We are top-class renovation contractors and can assist you in sprucing up your bathroom and kitchen with new cabinet installation, vanities, and other renovations. You can also hire us to renovate your basement and transform it into a much more useful space depending on your needs.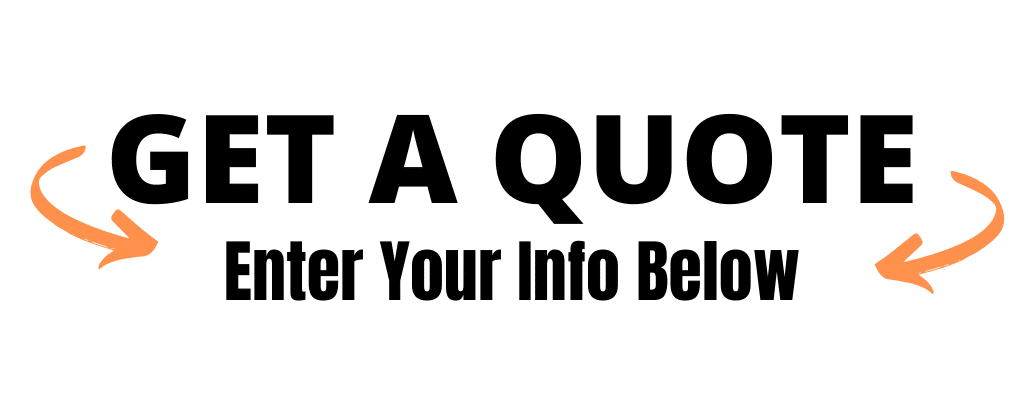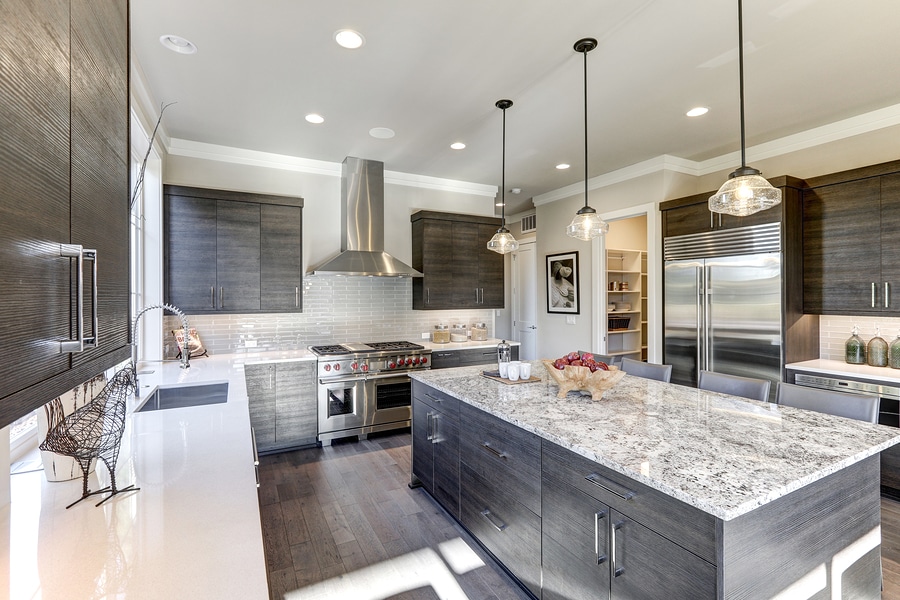 Kitchen Renovations Oakville
Nothing beats having a kitchen that you can proudly call your own. You want a kitchen that satisfies you not just in terms of how it looks but with all the fixtures perfectly set in their place and all the new installations you want in their proper position. Oakville Kitchen Renovations can help take your kitchen from that drab and boring room where you cook to a beautiful and lively space everyone would want to spend some time in. Whether you have specific kitchen upgrades in mind or you want to transform your kitchen space entirely, we have all the right ideas for you.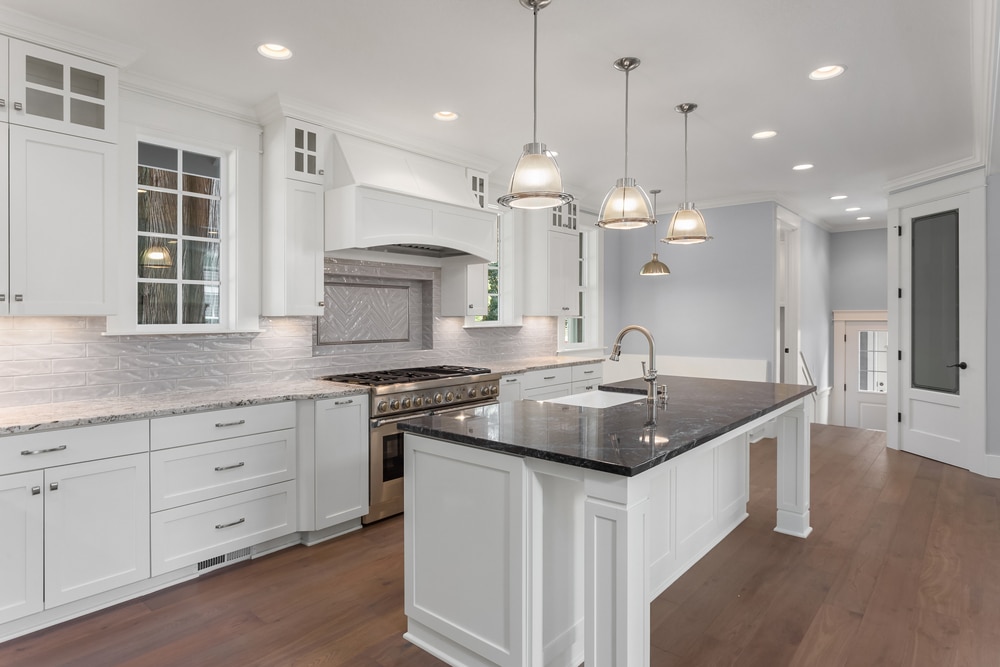 Kitchen Cabinets Oakville
Imagine what your kitchen would look like if you finally get round to fixing that old cabinet with peeling laminate and worn-out doors. Installing a new cabinet or simply refreshing the look of an old one is one of those simple and convenient ways you can spruce up the appearance of your kitchen. At Oakville Kitchen Renovations we specialize in the installation of new kitchen cabinets, repairing damaged cabinetry, repainting or restaining old units, and cabinet refacing to give your cabinet a new and attractive appearance that you can be proud of while making it more functional.
"I love my new and improved bathroom. I've always wanted this and the only reason why I didn't go for a bathroom upgrade earlier was that I was certain it would cost a fortune. Oakville Kitchen Renovations just proved I don't need a big budget to transform my bathroom." - Cress Y.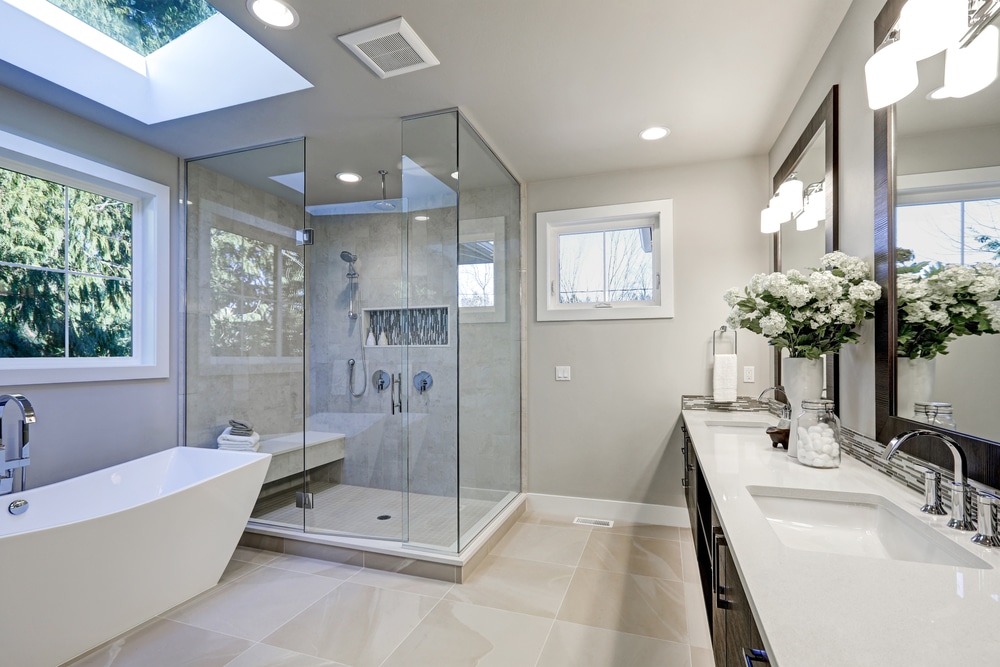 Bathroom Renovations Oakville
Is your bathroom old and outdated with broken fixtures or you are simply tired of its current look and would want to try out something new? Get in touch with us at Oakville Kitchen Renovations for a bathroom renovation or remodeling service. We specialize in whole bathroom renovation and can also repair or upgrade certain fixtures based on your request. Our bathroom renovation services include bathroom flooring, plumbing renovations, shower upgrades, and installation of new fixtures to make your bathroom space more functional or improve its appearance.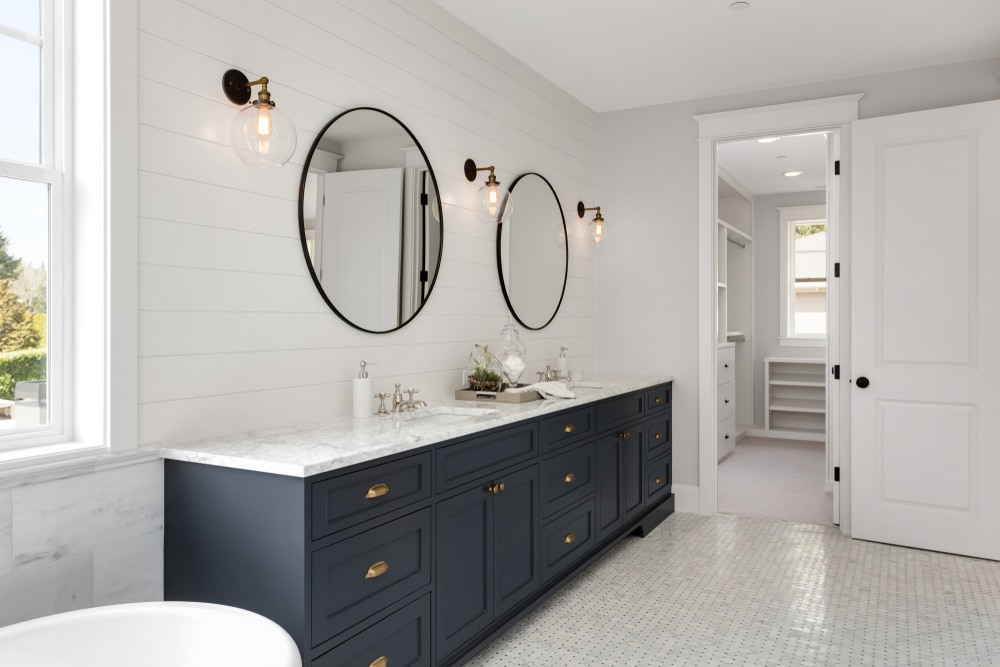 Bathroom Vanities Oakville
A vanity can add a refined and sophisticated look to your bathroom. There are various types and they come in a variety of designs, styles, and sizes. Bathroom vanities also serve the functional purpose of concealing plumbing fixtures while doubling as storage space for keeping your bathroom organized. We have experts that specialize in bathroom vanity installation on our team and they will help you find a vanity that fits right into your bathroom without breaking your budget. Get in touch with us to discuss vanity ideas for your bathroom today.
"The guys are the best renovation contractors you can hire in Oakville. So diligent and professional, they'll get the job done in no time." - Thomas E.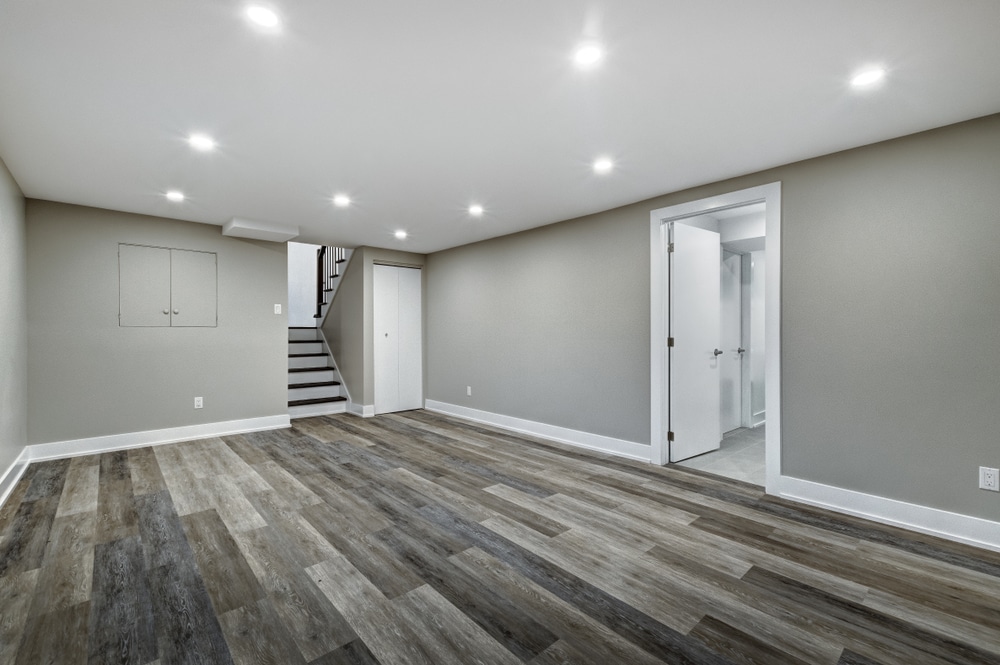 Basement Renovations Oakville
If you are like most people with a basement in their homes, you probably don't pay much attention to it. Most people just use their basement as a storage space for old stuff they no longer make use of. But your basement can do much more. You can maximize your living space and create an extra living room, relaxation center, home office, game room out of your old, previously abandoned basement. With our basement renovation services, we can fix the walls and floors of your basement, make it water-proof and carry out installations like lighting, HVAC, and electrical fittings to transform the appearance of your basement and make it a lot more functional.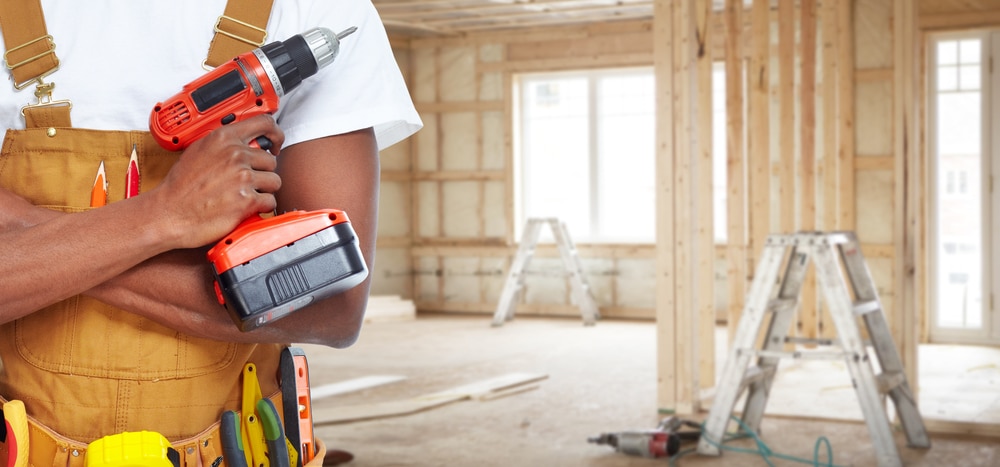 Renovation Contractors
Your Oakville renovation contractor handles all stages of your renovation project from start to the end. This means the success of your project and the quality of service you get depends largely on the contractor you hire which is why you have to carefully make your choice of renovation contractor for your project. Oakville Kitchen Renovations is your number one renovation contractor for all types of kitchen, basement, and bathroom renovation projects in Oakville, Ontario. We take our time to understand the details of your project and will perform at our best to deliver outstanding renovation services you can trust.
"I love how the crew sent to inspect my home diligently listened to me to understand what I had in mind for my project. The project was completed to my specifications down to the very last detail. I am impressed." Jonathan N.
Do you have any questions?
A few of the most common questions we hear from customers. We are always available to answer questions for you. Should you have any questions please reach out to us.
Need a general contractors for your kitchen, bathroom or basement renovation project? Get in touch with us today and request a quote. We will schedule an inspection of your property to get started on your project. Contact us via our customer service line or by sending us a mail with the details of your project.
We work with a few partners around the GHTA. For all your bathroom renovations in Toronto contact Bathroom Renovations Toronto
Check out our friends and colleagues at Bradford Kitchen Renovations to help with all your kitchen and bathroom renovations in Bradford ON.
Check out our sister store at Bathroom Renovations Oakville